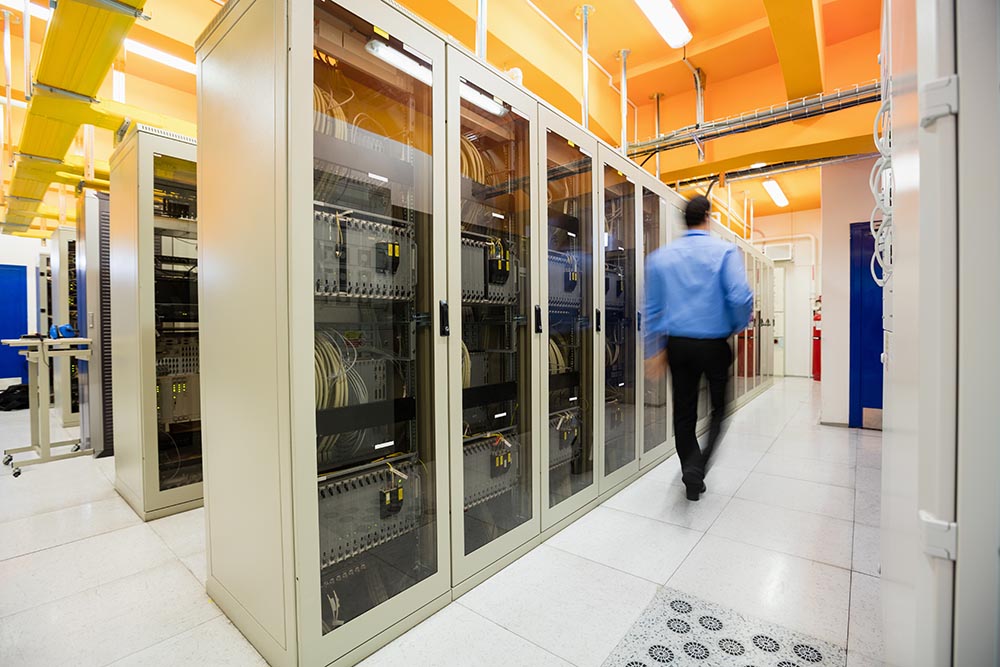 How To Choose The Best Web Hosting
Any website needs good web hosting in order to function properly. It is especially true for businesses, who need to ensure their website is always available to customers and prospects. But with so many web hosting providers out there, how do you choose the best one for your needs?
In this page, we will help you understand the different types of web hosting so that you can choose the best one for your website. We will also give you a checklist of features to look for when choosing a web hosting provider.
Definition of Web Hosting
Web hosting is the process of providing the storage, connectivity, and services necessary to serve files for a website. A website hosting provides the technologies and services needed for a website and makes the essential files viewable on web browsers.
A hosting provider provides the required space on a server to host a website. The allocated space varies on different types of hosting plans.
So, what is the hosting plan?
A hosting plan is a package of services that a web hosting provider offers. The plan will usually include things like the amount of disk space and bandwidth that you get, the number of email accounts that you can set up, and the number of databases that you can use.
Different Types of Web Hosting
When it comes to web hosting, there are a variety of different types to choose from. Each type of web hosting has its own advantages and disadvantages, so it's important to select the right one for your specific needs.
Without talking much, let's discuss different types of web hosting solutions before choosing your desired one.
Shared Web Hosting:
Shared hosting is a web-hosting service that uses the shared resources of a single server to host multiple websites. This is the most common type of website hosting service, also known as "reseller hosting."
Almost every hosting companies offer shared hosting as their cheapest option for starters. In shared hosting, you are going to use a physical amount of server resources, which are shared among many different websites.
The host owner takes the responsibility for maintaining the server and other resources — which means less work for you. With the small investment and lack of maintenance requirements, shared hosting is still the best choice for beginners.
Dedicated Hosting
Dedicated hosting is another type of hosting that comes with a dedicated server. The customer has full control over the server and can choose to host any number of websites or applications. Dedicated hosting is ideal for businesses that need a high-powered server with a large amount of storage, bandwidth, and computing power.
Dedicated hosting is more expensive than other types of web hosting, but it offers a number of advantages, including improved performance, security, and flexibility. If you are looking for a robust and scalable hosting solution for your website or application, dedicated hosting may be the right choice for you.
WordPress Hosting
WordPress web hosting is a new type of hosting solution made dedicated only to WordPress users. WordPress hosting provides a host of features and benefits specifically designed for WordPress sites, such as one-click WordPress installations, automatic WordPress updates, and more.
Cloud Hosting (VPS)
Cloud hosting, aka VPS hosting, is one of the most popular web hosting solutions as you do not rely on any kind of physical server. Cloud hosting can be used to host anything from small personal websites to large enterprise applications. Cloud hosting is a scalable and elastic solution that can be used to meet the demands of any size website or application.
Cloud hosting is a relatively new type of hosting, but it has already become very popular due to its many benefits. One of the biggest benefits of cloud hosting is that it is very scalable and can be easily adjusted to meet the needs of any size website or application. Additionally, cloud hosting is very reliable and provides a high level of uptime. For these reasons, cloud hosting is an ideal solution for businesses of all sizes.
How To Choose The Best Web Hosting – What Features Should I Consider?
Once you understand the different types of hosting, you need to determine what important features you require for your business. As soon as you realize the requirements of your website, you can make a checklist of the important features and possible
Storage
Storage is always an essential feature to consider before choosing your desired web hosting plan. Most hosting providers always confuse the user with the unlimited storage capability feature. If you are running a small business, then you require less storage capacity. So, the better service you choose, the better output you will get.
Price
Money always has a great impact when choosing a tough thing like web hosting. As a beginner, you will always try to maintain your budget and make the best purchase. So, the price of a web hosting plan is always an important thing you need to double-check. Choose the cheapest plan so that you can upgrade your hosting level when required.
And if you are planning to make money from your website, it would be wise to focus on minimizing the risk factors as much as possible. Better protection and hardware cost money, and the company offering the cheapest price will probably not be able to provide you with the best hardware or security options.
So it would be best to double-check the features your hosting provider is offering and then move forward to compare prices. Renewal cost is also a matter to consider while choosing the best web hosting for you. 
Upgrade Options
Checking the upgrade options is always a possible term to make any progress. As a beginner, we would like to recommend you purchase the shared hosting plan. In this case, you can save your money and manage your plan all the time. After checking all the offers, you can upgrade your website facilities following your actual needs.
Uptime Score
It's always frustrating to visit a website and find nothing — The Site Can't Be Reached. So, keeping your website always up and running is the highest priority, and you don't want to mess up your uptime.  
At present, a website with a 99.95% uptime score is considered a standard stage but any website below 99% should be withdrawn. In order to get the maximum uptime score, choose the suitable hosting provider that promises 99.99% uptime.
Addon Domain/Websites Option
Addon domain/websites option is an important feature to run the web hosting smoothly and perfectly. Using the addon domain options, you can run several websites under your private web hosting account. In the case of shared hosting services, they usually provide 1-2 addon domain options for enjoying the freedoms. So, check your website addon availability and wisely choose the better domain option from the multiple offers.
Technical Support And Customer Service
If you like to get a hassle-free hosting experience, you are requested to prefer an excellent hosting plan along with technical support and customer service feature. A good web hosting company always comes with great customer service and technical support when you need it most. Make sure you choose a provider that has a 24/7 customer support feature. 
Final Words
Creating a website with the right web hosting plan is always the baby step for any online business. As there are a lot of web hosting solutions, it's not hard to choose the most appropriate hosting for any business. We hope that you have read the article and make a wise decision before finalizing your hosting solution.
So, which feature do you think is the most important when choosing the best web hosting solution? Leave us a comment with your valuable feedback.
---