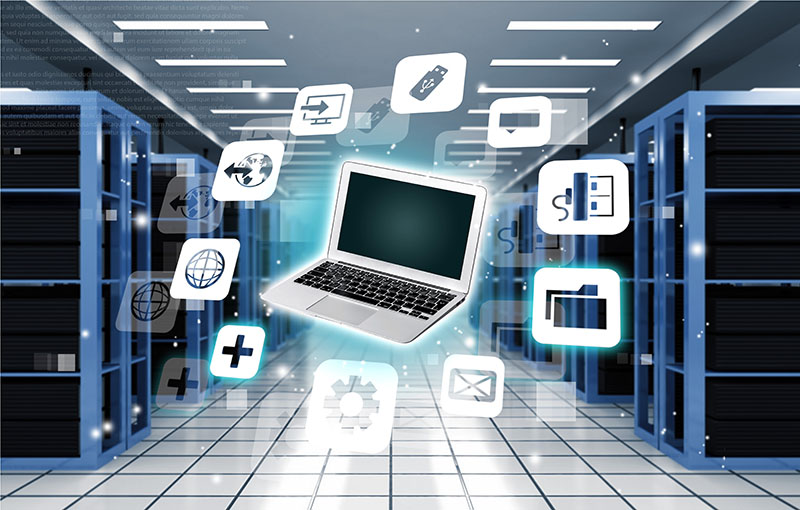 What is managed hosting and what are the benefits?
The managed hosting service provider is responsible for providing the physical infrastructure
and running the necessary operations to keep it up and running.
This includes tasks such as server management, patch management, backups, disaster recovery, monitoring of network performance, etc.
These include the following:
– Server and network management
– Monitoring and maintenance of servers
– Backup and disaster recovery
– Security monitoring
– Operating system updates
– Hardware upgrades or replacements
– Data backup and recovery services
– Increased redundancy for mission critical systems
Managed hosting is the best way to get started with a website, blog, or e-commerce store.
You don't have to worry about any of the technical aspects of running your site because it's all done for you.
You can focus on what really matters – building your site and making money!
Managed hosting is the most affordable way to get access to skilled experts.
It offers the benefits of having an in-house team without the cost and hassle of hiring and managing them.
Fully managed hosting includes all the necessary tools that a web developer would need to create,
deploy and maintain their website. It is a one-stop-shop solution that offers everything from domain registration to server management.
There are many benefits of using fully managed hosting.
It allows you to focus on your business and not worry about the technical side of things.
You can also avoid hiring an expensive IT team who will take up your time and money.
Whether you're a design agency, a freelance developer, or a blogger, there's a managed hosting solution that fits your needs and budget.
Managed hosting from us is a convenient, reliable, and cost-effective way to ensure your website performs at the best of its ability.
Modify your solutions in accordance with your demands and needs.
Benefits:
Managed hosting services are reliable and cost-effective.

Full maintenance and management of your hosting

Optimized hardware configurations

Site Security that is improved with better encryption

Customer Support that is enhanced with 24/7 live chat – not in all companies

Performance that is enhanced for faster loading times

More flexibility to create a customized website of your choice
Managed hosting for small businesses provides a lot of benefits. Businesses can focus on their core competencies,
while the hosting company takes care of all the technical aspects.
One of the major advantages is that it provides a stable and fast connection to your customers.
The hosting provider will have a dedicated server that is configured to best suit your website's needs and will be optimized for speed and performance.
Another advantage is that it offers better security than self-hosting.
Managed providers offer security features like firewalls, malware protection, intrusion detection systems, and more – all without any additional cost to you.
A third advantage is that it saves time by providing 24/7 support from experts in the industry who have been trained to handle any problem or issue with your website
How is managed hosting different from other types of hosting?
Managed hosting is a type of hosting where the host manages the server and software for you.
It is an option for people who want to focus on their core business and don't want to worry about server management, backups, or software updates.
Managed hosting can be used by small businesses as well as larger companies with more demanding needs. The benefits of managed hosting are that it provides a level of convenience and peace of mind while also saving time and money in the long run.
What are some common considerations when looking for a managed hosting provider?
When looking for a provider, there are many considerations that you should take into account.
The first thing to consider is the company's reliability and uptime.
You also need to consider how much bandwidth is available and what type of content will be hosted on the server.
It is also important to find out what kind of support they offer and whether they have a good system in place for data backup.
You should also look at their security measures, such as firewalls, intrusion detection systems and malware protection software.
---