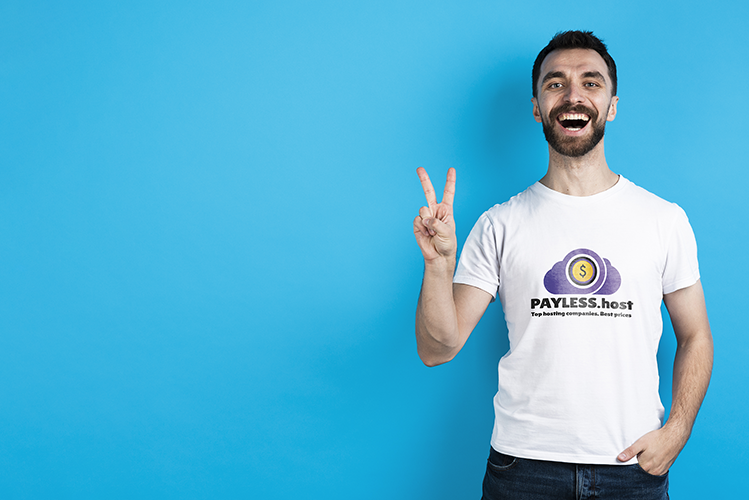 What web hosting service type meets your need?
In this section, we'll discuss the different types of web hosting services and the advantages and disadvantages of each type.
Choosing the right web hosting service for your website is a big deal. It's all about your site's security, speed and performance.
There are many factors to consider when choosing a web host, such as:
-The type of hosting service you need (shared or dedicated).
-The location of the server it will be hosted on.
-The cost of the service (monthly or yearly).
-The features included in the plan you choose.
-If there are any limitations on bandwidth or storage space.
-What kind of customer support is available?
Web hosting is the backbone of any website. It's what makes your site visible to the world
and allows you to interact with millions of people from around the globe.
When choosing an web hosting service type for your business, you need to consider things like security, price, and customer service.
Having the right web hosting provider can be the difference between a profitable & unsuccessful website.
Learn all about web hosting, including what to look for in a hosting provider & how to compare hosts, in this ultimate guide.
When choosing a web host, it is important to know whether you need the common features that
are offered by most providers. Hosting Performance Comparison will help you to find the right hosting service for your needs.
What Are the Different web hosting service type?
You've probably heard about the differences between shared hosting and other types of web hosting.
But which one is best for you? This article will explain the differences and help you understand which web hosting plan is best
Shared Hosting
A shared hosting is a type of web hosting that lets one server host multiple websites.
Many people have feelings about shared hosting, but it is an easy and cost-effective way to get a website up and running on the internet.
This type of hosting can be free or paid depending on the site you go to. You get what you pay for with shared hosting, t
he more expensive plan will offer faster page loading time and more space for your site data.
Shared Hosting offers a site builder such as WordPress, a database, control panel and FTP and email.
These features are often more than what most small business owners will need to start their web presence.
Shared hosting is an easy and cost-effective option for bloggers or businesses who are just starting.
You can start with a low-cost package and gradually upgrade as you grow.
VPS Hosting
VPS hosting is one of the most popular hosting solutions for small and medium-sized businesses looking to scale.
VPS hosting is a type of hosting service where you can use resources as if they were on your own computer.
VPS stands for Virtual Private Server. It is a form of cloud computing that separates hardware into virtual servers
and provides virtual storage, processing power, and other resources to different users with their own individual
operating systems. The benefits of this type of hosting service are that it's cost-effective, scalable, and managed.
Managed VPS hosting
Managed VPS hosting is a service where the service provider handles everything,
from installing updates to the operating system to backing up your website automatically.
Unmanaged VPS hosting
unManaged VPS hosting gives you the freedom of configuring and maintaining your server.
In this type of plan, you get all the latest technologies and software updates on your server in a timely manner.
You also have to take care of security as well as backup management tasks.
With VPS Hosting, you get the best of both worlds. VPS Hosting is a hybrid between shared and dedicated hosting.
With this kind of hosting, you get the resources that are needed in order to operate successfully without having to worry
about your website being down because other websites on the same server are using too many.
With VPS hosting, your company can enjoy the same quality of web hosting services as larger businesses with lower costs.
VPS hosting is the way to go if you want a little more flexibility with your website hosting.
With VPS, you get the same power and performance as if your site was on a dedicated server, but at a fraction of the cost.
Dedicated hosting/server
Dedicated hosting is for those who want their website to be their main focus and not share a server with other websites.
Dedicated hosting is affordable and scalable to meet your growing needs.
With dedicated hosting, you don't have to share your resources with anyone else and can use the server as it's
meant to be used – without worrying about other people's content slowing you down.
Dedicated servers are perfect for those who need high-uptime, high-performance servers,
or need to maximize stability and performance.
What you get with Dedicated Hosting?

Dedicated servers are custom-built with your specific needs in mind, which means you get the best
possible performance and reliability for your website. dedicated servers come with a higher level of security and better performance reliability.
They also offer faster page loading times. Dedicated hosting is perfect for any site with high traffic or high demand.
You'll be able to choose your own hardware, operating system, and software, giving you the freedom to customize your server as you see fit.

This web hosting service type suitable for:
Dedicated hosting is the best option for power hungry websites,
It's also a good choice if your site has high traffic, This kind of hosting is a great option for websites that need a lot of CPU and RAM to run.
Conclusion
Choosing a web hosting provider for your website is a daunting task.
There are so many different providers, and each one has their own set of features.
However, the most important thing to do before choosing any hosting plan is to take a look
at what you need your website to do and what kind of traffic you expect it to have.
Once you have an idea of what kind of hosting plan will work best for your needs,
it will be easier to compare plans on things like price and features.
Before choosing any web hosting service type
it is important to go through the following checklist
and examine the needs against the features of each type and of course also the costs:
1. What type of website do you want to host?
2. How much traffic will your site get?
3. Do you need a secure connection for your site?
4. What is the budget for hosting services?
5. Do you have any special hosting needs, such as video streaming or database storage requirements?
6. How many websites will be hosted on the same server as yours, and how much disk space are they using up per month?
7. What kind of customer service do they offer?
8. Is there a money-back guarantee if not satisfied with their service and what is the length of this guarantee?
---